After working for several years in the financial sector in the United States, Stefano Canali joined the company in the early days of 1998, in the Treasury office. As CEO, today, his long-term mission is to strengthen Canali's role in a complex and changing world, combining the experience of three generations with the all-a-around innovation required by the market.
What does it mean to lead the family business?
First of all, to ensure that the founding values, the behavior of our employees and the company's actions are consistent with the principles of our family. Being a family gives a sense of continuity and security to the people who work with us, but we always run the risk of limiting them with our presence. I try to be careful not to treat Canali as a physical extension, leaving employees the chance to operate according to broader views or different methods.
What is your first memory related to the company?
When we were little, our father also worked on Saturdays and Sundays. We used to visit him in the Triuggio office, which was empty during the weekends. We always met him in his office, where he was bent over his desk,busy among papers and calculations, and after saying goodbye to him, the soda ceremony could begin. There was this prodigious machine, a simple dispenser, which in our imaginations as children was a toyland. A small bottle was the prize for our visit.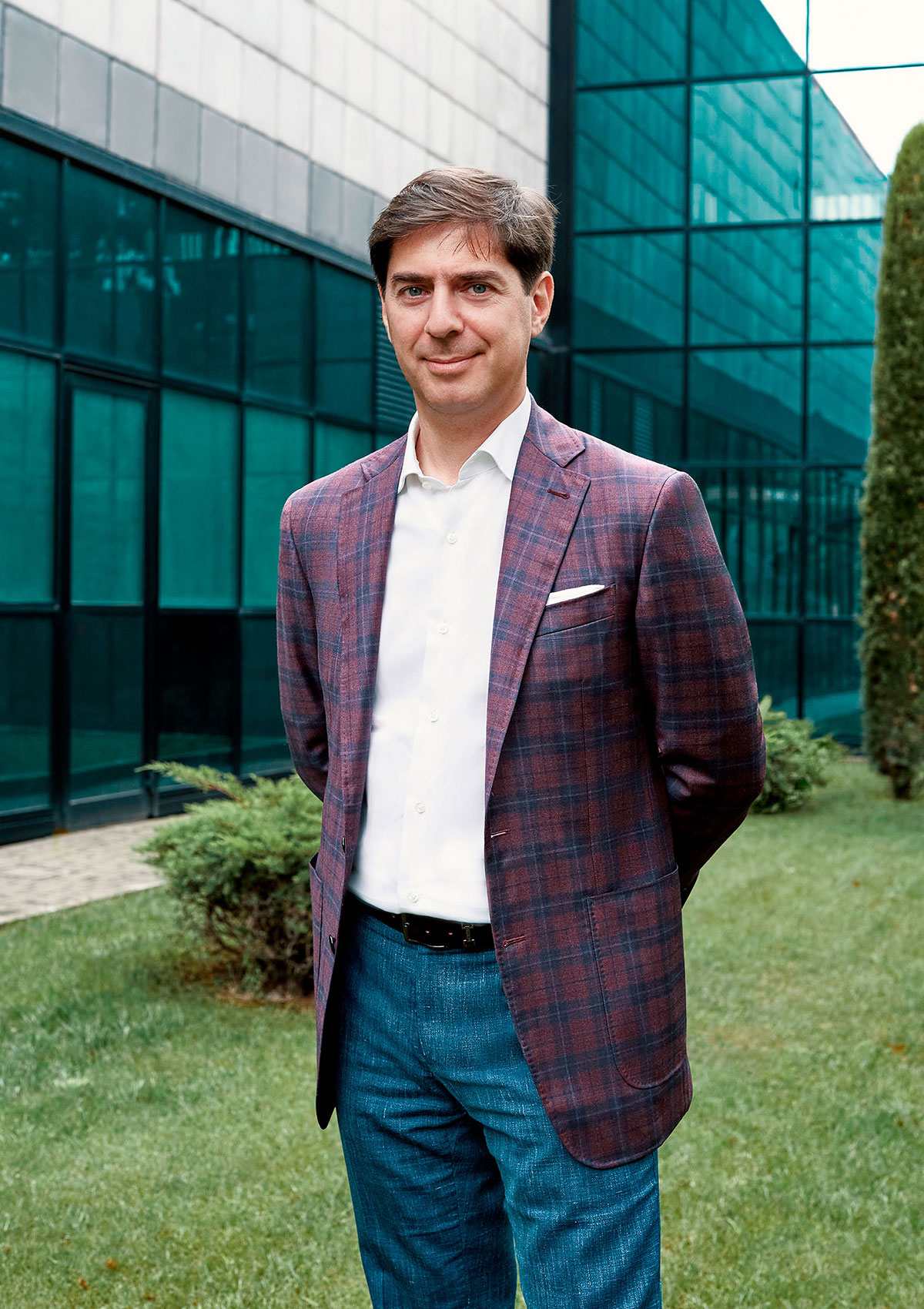 When you took over the company did you receive any particular advice?
My father is the living embodiment of the entire history of Canali, he has experience and a precise vision of the world and the market, which he has never failed to communicate to me or the other family members.  We have moments of confrontation, but these are useful, and he continues to amaze me with his analysis ability. Maybe the best advice he gave me was to never feel as if I've made it. I think it is a fundamental lesson, especially for those who are entrepreneurs. Today, Canali is a reality with solid roots in Italy and a strong presence in the United States and Asia. The management of the organization is distributed mainly between Sovico and Milan, while the production heart is based in Lombardia, Marche and Abruzzo.
What kind of company is Canali today?
It is a rapidly evolving company, which is bringing its DNA, its values and its way of doing business into a new context. For example, today, consumers have different tastes depending on the market: through clothing, an American consumer expresses himself differently than a Chinese customer. The challenge is to interpret expectations correctly and not to offer a standardized product. 
Do boutiques have a particular role in your strategy?
Our boutiques are an extension of our company and a place where customers can breathe our values. It is important that consumers can discover our world in every detail, not only by observing our products, but above all by listening to the Canali ambassadors. Our salespeople are the first point of contact. Their mission is to spread the philosophy and history of the brand to our customers. This is why the theme of training is a central aspect, which we take care of through Canali Lab, an internal school for the people who work in our boutiques all over the world. Here our staff can really understand how our collections are born and with what objective: to combine sartorial traditions and innovation to propose a mix between iconic products and new proposals, inspired by great materials research and the ability to experiment.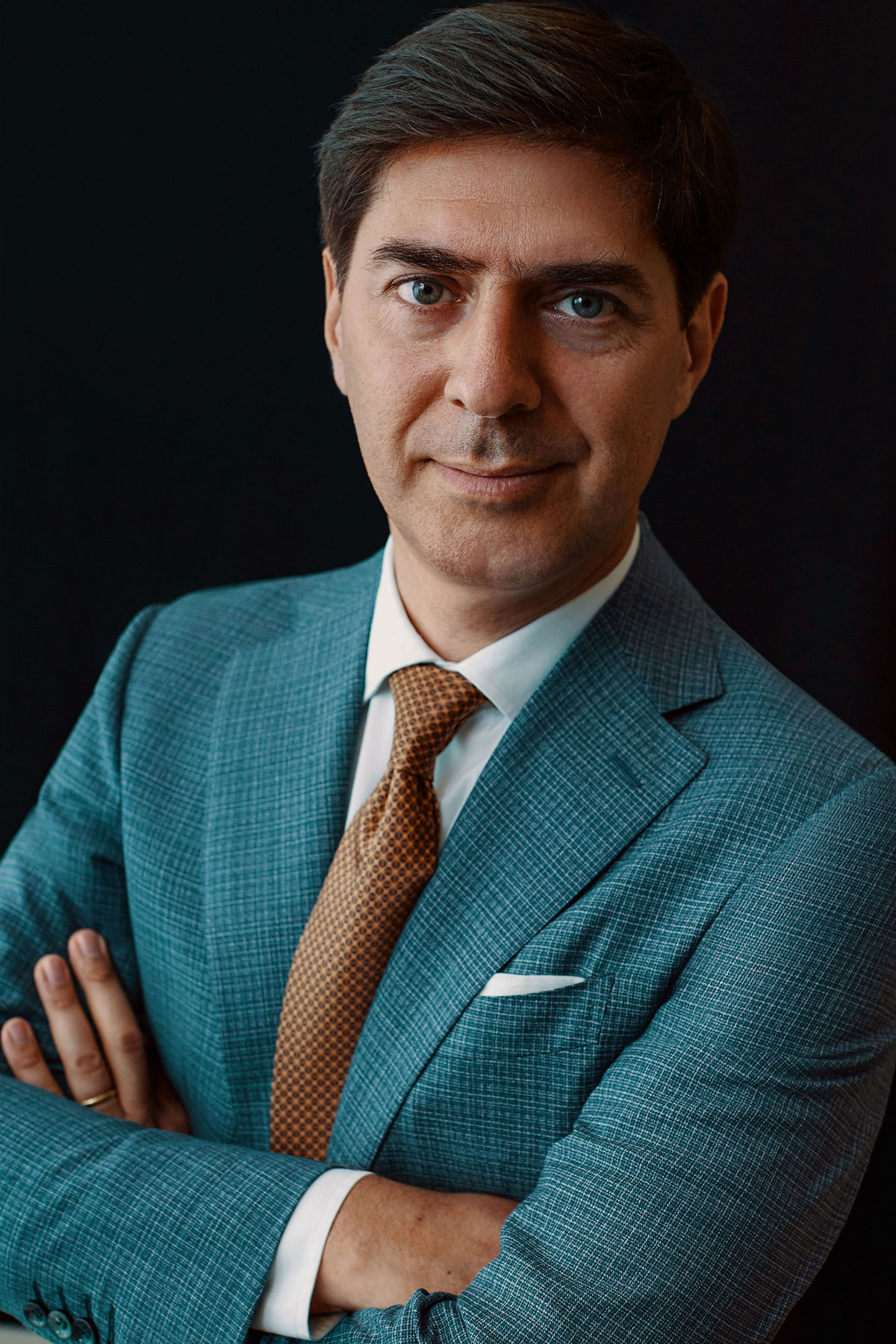 One of Canali's strengths is its ability to combine sartorial quality with innovation.
We have managed to automate a typically sartorial process, which used to be guaranteed only by an expert tailor through a series of complex steps. It's our secret, our trademark, and this evolution has allowed us to reduce packaging times without neglecting the tailoring component. We are a unique company among those that produce men's sartorial outerwear because we have chosen not to compromise. We have always thought that focusing on quality and increasing it over time was an element of success, which is why our production and our know-how have been totally kept in Italy, focusing on the skills of our country's workers.
When did you wear a Canali suit for the first time? 
At a party at the end of high school. Going as a customer, to a shop that I had visited many times as a child, with my father, to find a jacket, trousers, and a belt to create my first Canali look, gave me immense satisfaction. It was a sort of transition to adulthood.